CAAT is a software for professional accessibility testing
Test digital products for accessibility in a structured and efficient way. Record problems found according to different guidelines and test catalogues. Create beautiful looking reports with one click or import the results directly into a ticket system.
Efficient accessibility testing
Work in a structured way or skip success criteria while keeping an overview. All required information is displayed for each test step.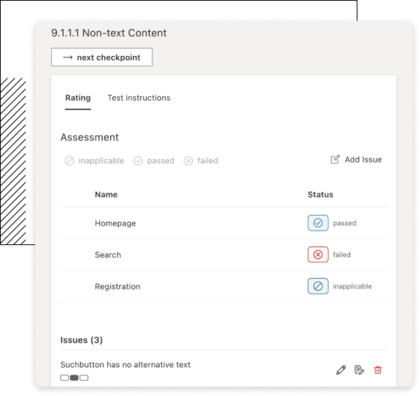 Reports & Exports
CAAT automatically creates accessible test reports. Share the report or export it for further processing.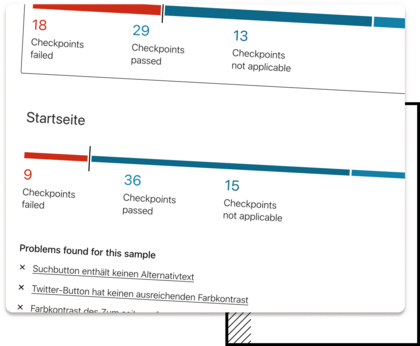 Use included or custom test catalogues
Test according to a test catalogue integrated in CAAT (e.g. WCAG - Web Content Accessibility Guideline, EN 301 549). Or edit an existing test catalogue or create your own test catalogue.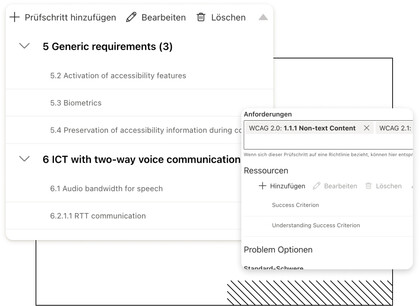 Get to know CAAT
in a free online demonstration
We are happy to give you a short 45 minutes demo of mindscreen CAAT. You will learn all the important information about CAAT and how the software can make your everyday testing easier.